Close-Up/Strolling Magic
Is the hand truly quicker than the eye?
Watch magic up close and personal in
a small, intimate setting. We can either
perform at a small table set-up in a
corner of a room and invite small
groups to sit and be entertained, or we
can stroll and mingle with your guests.
Can be combined with a Stand-up
Comedy & Stage Magic show to help
warm up the crowd. Priced by the
hour.
Stand-up Comedy & Stage Magic
When you have a larger group of
people attending a special event, we
can perform for all of your guests at
the same time. This is best when you
rent a theater or catering hall, and
there is a stage to perform on. Your
venue must provide a sound system so
we can be heard. Shows may run 30 or
60 minutes, and may be combined with
Close-Up & Strolling Magic before the
stage show.
The People Have Spoken
Steve the Sleeve has appeared at both
public and private events from New York
to L.A. and everywhere in between.
Whether he's strolling and mingling with
guests during the Tulsey Awards at Cain's
Ballroom, performing in The Olio at the
historic Spotlight Theater, or battling
another magician at the Mayo Hotel's
rooftop bar, Steve the Sleeve is a clear
favorite of Tulsa socialites and businesses.

It all started with my Uncle Harry. Back in the 1940's he owned a
magic and novelty shop in New York City. One day, when I was
five years old he pulled a quarter out of my ear and life was
never the same. Later, my father would start teaching me card
tricks. During his high school years, Dad manufactured tricks for
my Uncle Harry.
When I was in fourth grade, I made my debut in the school
variety show as Houdini Jr. Wearing a red fez hat and a black
cape, I performed the worst show of my life. As my act ended, I
stepped through the curtains and told the audience an
unscripted joke I heard Jack Carter tell on Ed Sullivan. It was
about a bigamist. I didn't know what a bigamist was, but I
thought the joke was pretty funny. I killed. There wasn't a dry
seat in the house. Thus my career was born.

SHOW OPTIONS
Performances are customized to the needs of your event and priced by the hour. My magic and
comedy is 100% family friendly. You will laugh and be amazed, and your event will provide a long
lasting memory for all your guests. Guaranteed.
Kendall
ADULT PARTY
"I was impressed. Steve was on time,
well dressed, charismatic. and very
entertaining."
Candice
CORPORATE EVENT
"Steve was top notch! He kept our
audience laughing and amazed."
Jeff
CHURCH RETREAT
"Steve emceed our event; his magic,
humor, and audience participation
really drew in the crowd!"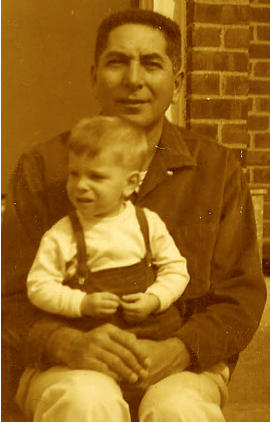 Trade Shows
With over 35 years of sales and
marketing experience, including
running trade shows for major
companies across the country, we can
help you to draw a crowd to your
booth and deliver your sales message
in an entertaining and memorable
way. Let us help you generate leads
and provide your sales team with
valuable prospects. Priced by the day.
Special Events
We understand one size doesn't fit all.
Do you have an extra large venue? Do
you need more than one entertainer?
Do you want us to produce your CEO
or keynote speaker from an illusion?
Does your company want to entertain
guests in a hospitality suite? All of this
and more is possible. We can even
arrange for a magical duel between
two magicians.




David
ADULT PARTY
"Extremely entertaining. His comedy
is equal to his magic skills. I will book
him again."
Nancy
ADULT PARTY
"We hated for him to leave. Steve
won over the skeptics. We would
hire him again in a minute!"
Gary
CHURCH RETREAT
"We all laughed, were amazed, and
did not want the show to end. I
highly recommend Steve."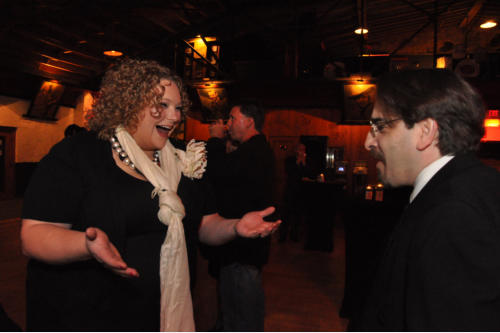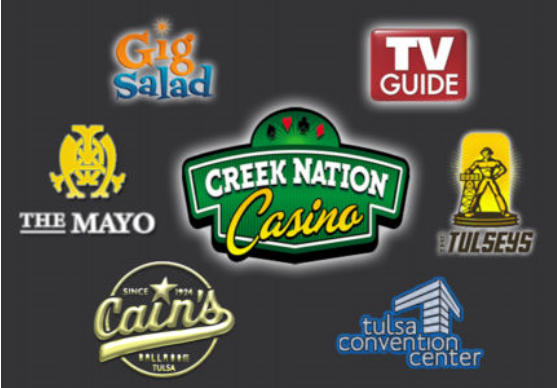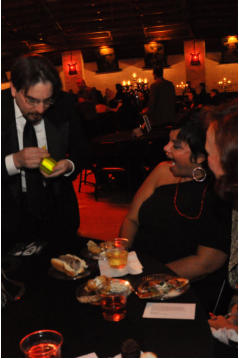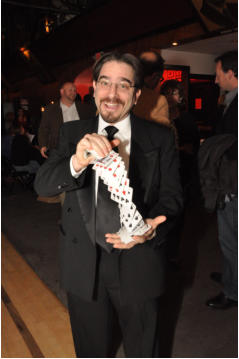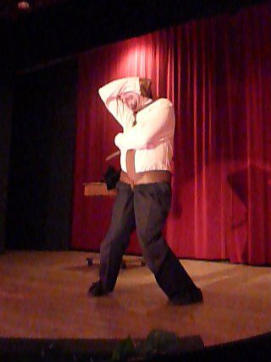 Roland
CORPORATE EVENT
"We've hired Steve the Sleeve for two
Christmas parties because he is a
crowd favorite."
James
ADULT PARTY
"Steve amazed our guests at my
wife's 50th birthday. He blended
right in and mingled with everyone."
Angela
CORPORATE EVENT
"When our booked talent was a no
show, Steve came to our rescue and
saved the day!"
Uncle Harry and I (Age 2)